Swapping is one of my favorite parts of Convention. If you're unfamiliar with swaps, here's how they work. You make a certain number of the same card, let's say 50. Fifty other people make 50 of their card. Then you swap cards with each of those people. So you end up with 50 different cards.
Today I am thrilled to share just a few of the swaps I received at Convention. I hope you enjoy them as much I have.
————————————————————————————–
If you haven't tried Paper Pumpkin, now is a great time to sign up. Get 50% off your first two months! For new subscribers only. Offer good through September 10, 2015
Use the code HALFOFF to join Paper Pumpkin before September 10, 2015, and get 50% off the first two months! After that, keep the creativity coming for only $19.95 + tax per month (includes shipping!)
SIGNING UP IS EASY!
CLICK HERE to sign up
Click subscribe
Enter HALFOFF in the promo code
Check out. If you are my customer or would like to be, please be sure to add my name as your demonstrator when prompted before check out.
SEE PAPER PUMPKIN KITS IN ACTION with these Stampin' Up! YouTube videos!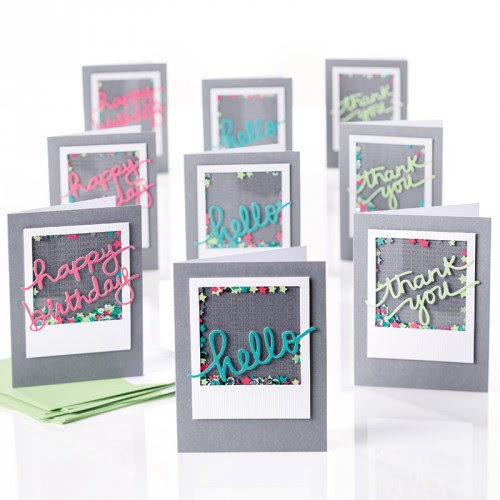 This is just one example of a past Paper Pumpkin kit. Each month is a surprise, but they are always wonderful, and include everything you need except scissors and adhesive.
The Fine Print:
For new subscribers only.
Available for month-to-month subscriptions, not prepaid subscriptions.
Discount applied to one kit per month for the first two months of a new subscription. After the first two months, the price for each month's kit will renew at the regular price: $19.95.
A Paper Pumpkin membership is $19.95 per month (and shipping is included!)
There's no commitment. You can cancel your monthly Paper Pumpkin or skip a month by logging into your Paper Pumpkin account and changing your preference at "manage my account" on or before the 10th of the month.
Click here to join.
Enter the Promo Code, HALFOFF when you sign up.
Thanks for stopping by today, and Sweet Stamping!